When I started this business, I only wanted to sell the products that I had put through the ringer and used for all kinds of testing. I didn't want to sell anything to anyone that I had no personally put through the gauntlet of testing.
These products are products I use in my shop on vehicles that come through my shop every day.
What is the best polish & compound for paint correction?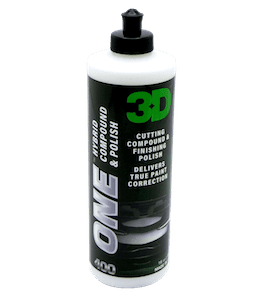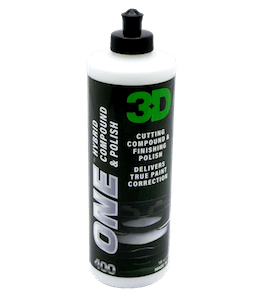 For me – this is by far won by Koch Chemie Heavy Cut H9, Fine Cut F6 & MicroCut M3.
I've used every single high-end paint correction product on the market. Sonax, Meguiars, Menzerna, Wizards, CarPro, Gyeon, 3D & more. The stuff from Koch Chemie is by far the most superior.
The abrasives in Koch Chemie Polishes & Compounds are high-end aluminum & ceramic abrasives. They hold up well to heat which translates into low dust, long working times & easy wipe-off. These products are manufactured in Germany. Koch Chemie has been developing detailing & car wash chemicals and products for decades. Their paint correction lineup, contains no fillers, which make it perfect for prepping vehicles for ceramic coatings.
The Koch Chemie H9 HeavyCut is by far the most aggressive polish today. It is compatible with rotary and DA polishers, using both foam and fiber pads. A lot of the time, you can grab a medium polishing pad and get some big defects and scratches out, and have it finish with minimal hazing. That's what makes it so versatile in the fact that it doesn't leave a ton of marring behind, which means you get to spend less time removing haze and holograms.
3D One is a diminishing abrasive. Meaning that the more you work it, the finer the abrasive particles in the product break down. This also means that this can be used as a compound OR a polish, depending on which pad you choose. That means if you need to 2 step a vehicle, both compound, and polish, you only need ONE PRODUCT! 3D One also has a long cycle time, meaning that you can work the product for longer, allowing it to finish down to your desired results. This ultimately means speeding the process and improving your adaptability with the product. Using only one product, you can work on many different surfaces and use in many different situations. Here is an example.
Examples of how to use 3D One:
3D One is water-based, which means no petroleum or solvents to swell the paint and create issues with surface prep later on.
What are the best polishing and compounding pads?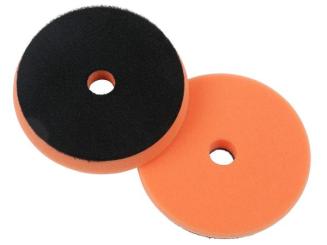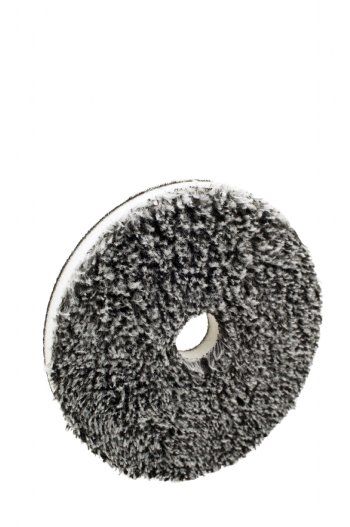 For me, that's the Lake County HDO & SDO pad line up, combined with the Buff & Shine UroFiber pad. I use them every day in my shop. They are essentially the golden standard for paint correction and have some of the best price points. These pads can be used for a variety of different uses too.
The Lake County Orange HDO Pad is by far the most used pad in my shop at Total Detailing. It can do almost anything. It has the structure I want, holds up great to using heavy pressure and does very well with longer working cycles.
The Meguirs Microfiber Cutting Discs are by far THE most effective tool in my defect removal arsenal. If there are cars with heavy defects that you work on, this is definitely the best way to remove them.
Here are some examples on how to use the Lake County Pads
Need to do a light polish? Lake County Orange SDO.
Need to do a one-step polish? Lake County Orange HDO.
Want to get some deep defects out but can't commit the time to 2 steps or the customer can't find the budget for that? Buff & Shine UroFiber.
Have heavy defects? Compound with a Meguiars Microfiber Cutting Disc.
What is so special about the Buff & Shine UroFiber Pads?
First, the Uro-Fiber pad is quite unique relative to other microfiber pad offerings on the market. The black and white fiber mixture is not just aesthetically pleasing, the different colored fibers indicate two different types of microfiber being used on the same pad face. Cutting fibers and polishing fibers are blended together which, in theory, will enable the user to achieve great cutting power and also outstanding finishing ability with the same pad.
These fibers have a 25% lower pile height compared to the market standard, which I have been told enhances both the cutting and finishing results. The Uro-Fiber pad was made for dual action machines and can be used on all types such as short throw, long throw, and gear-driven machines. The manufacturer claims the foam interface that is sandwiched between the hook & loop backing and the pad face is exceptionally durable. The pads are available in sizes ranging from one-inch to six-inch diameter.
The UroFiber pad combined with 3D One is quite possibly the best combo in your entire arsenal.